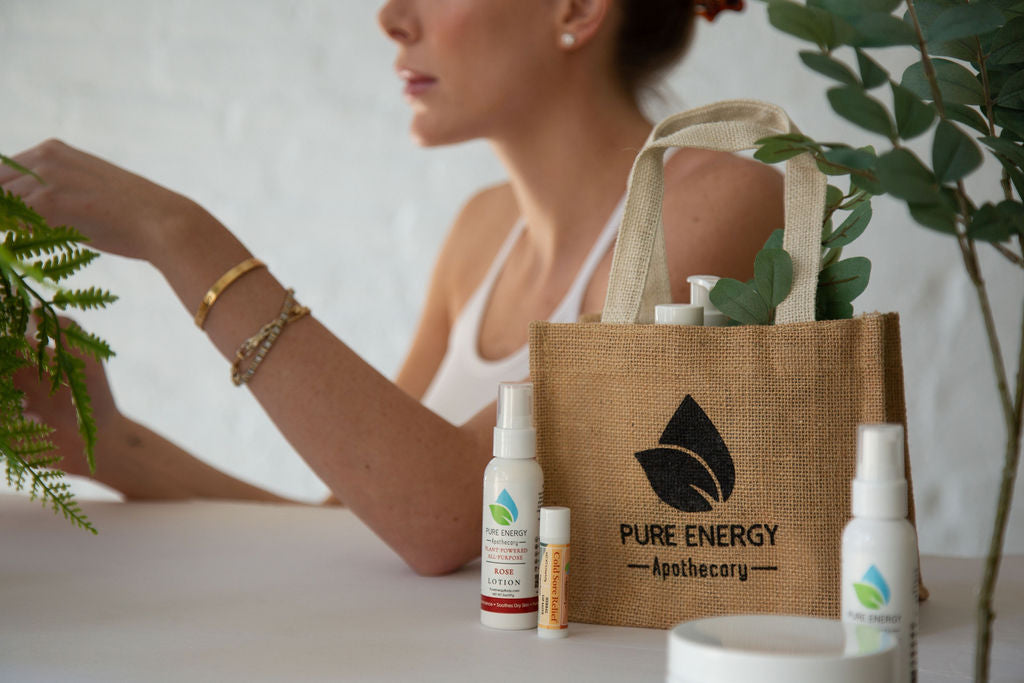 No nonsense, simply pure by nature! WHY PURE ENERGY APOTHECARY?
We are strong believers that we are responsible for the energy we create, and the energy we bring to every single person, experience and creation. We are more aware than ever of the importance of ingredients and air quality.
Our family-operated apothecary works in small batches with whole, natural and organic aromatherapy, plant-based and herbal ingredients to retain ultimate quality control. No nonsense, simply pure by nature!
We are dedicated to you! Keeping our products priced for everyday use means:
no annual buy contracts
no membership fees
no over-priced, flashy packaging
no over-priced marketing/ad campaigns
no nonsense
Read our ingredients - experience our quality - love our value!
Non-toxic, natural skin care
Small batch, handcrafted products
Herbal salves
Premium quality, made in Vermont
Plant-based ingredients (Non-GMO)
People and planet friendly products
NEVER tested on animals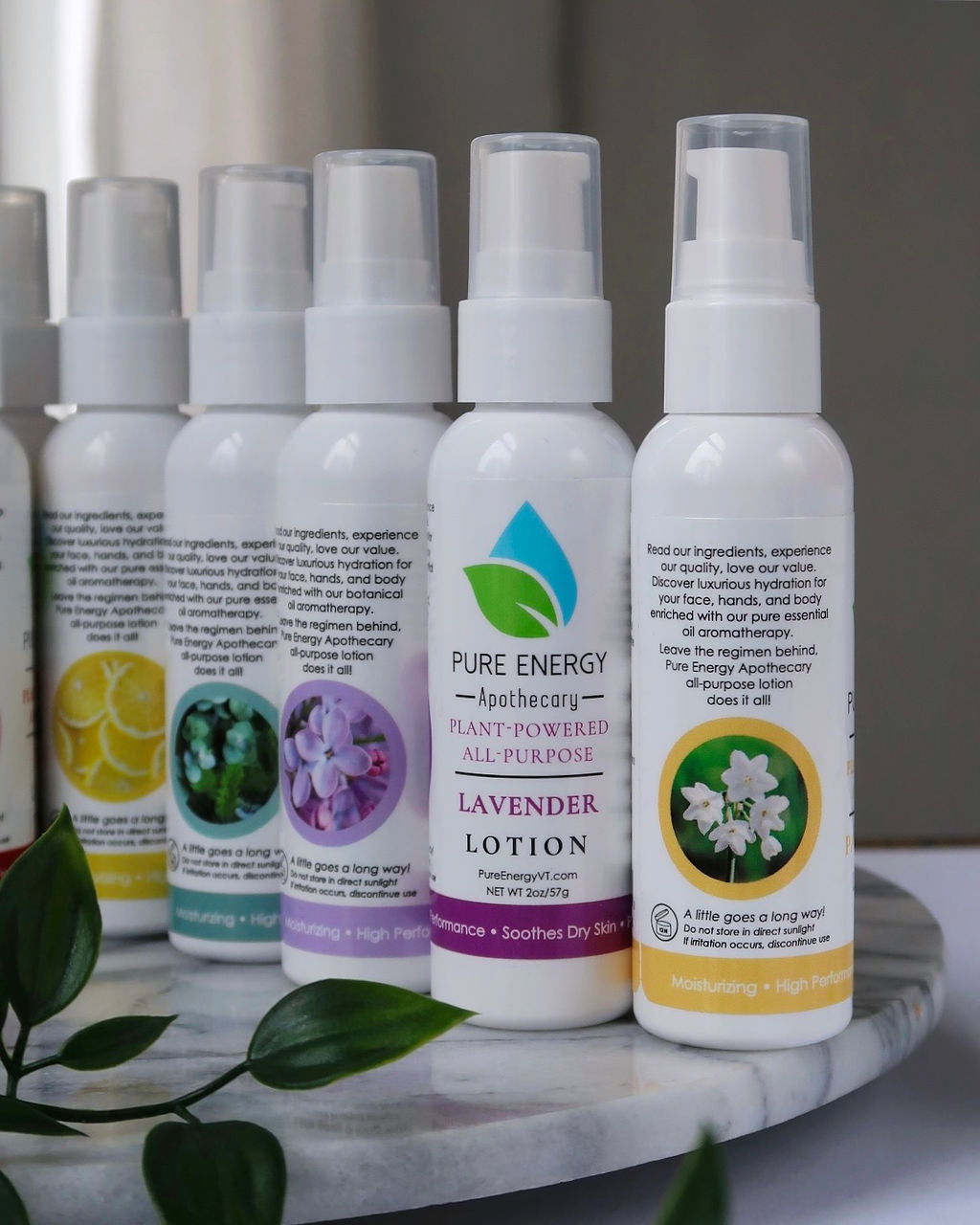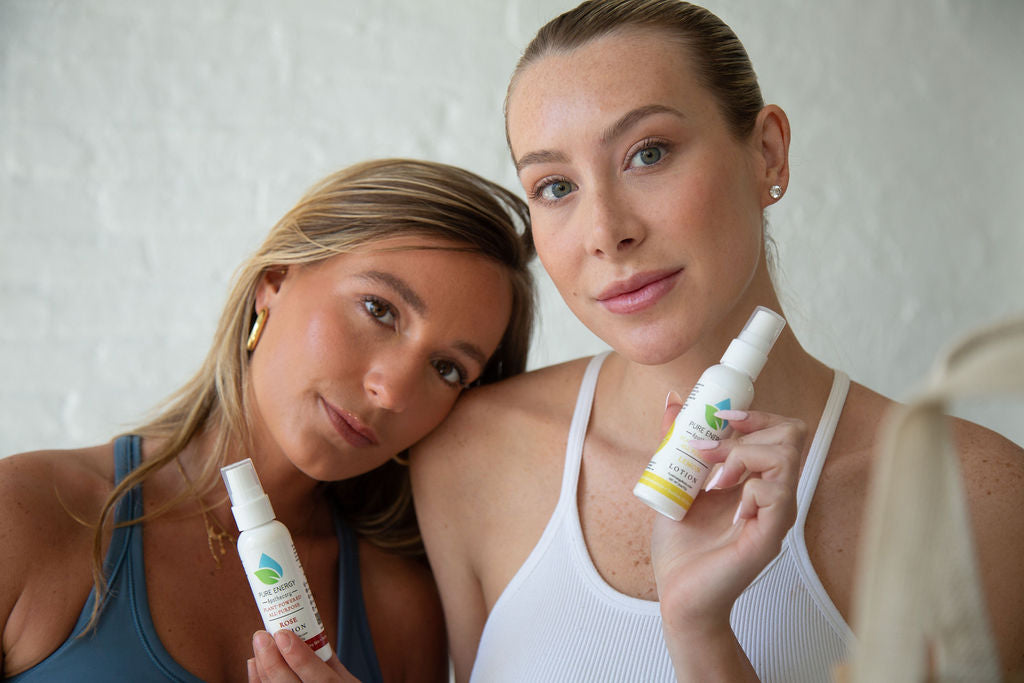 In 2017, our founder, Dawn Lancaster's 83-year old mom received her 5th life-threatening diagnosis, Parkinson's Disease on top of Alzheimer's Disease. The cause, unknown, but skincare was mom's only vice. Dawn knew there had to be a better, cleaner, more affordable option.
A personal note from our CEO: 
In the 1930s, my late mother, Shirley, grew up on a Vermont dairy farm as the oldest of five sisters. She led a remarkable life, serving in the Marines during the Korean War and later becoming a devoted wife to a sailor, a beloved mother, and a dedicated homemaker. Throughout her journey, my mother faced numerous health battles, including surviving breast cancer, multiple instances of skin cancer, lung cancer, and, in her later years, Alzheimer's disease and Parkinson's disease at the age of 83. As her primary caregiver, I couldn't help but question the environmental factors that contributed to such a significant burden of disease, considering our family's lack of genetic predisposition.

Delving deeper into my mother's only indulgence, skincare, I uncovered unsettling reports. It is estimated that 60% to 70% of what we apply to our skin, our largest organ, may reach our bloodstream in a matter of 26 seconds or less. Although this statistic may vary based on individual factors and product characteristics, it is evident that substances applied to our skin can enter our airways through inhalation and be absorbed into our bloodstream. I was disheartened to discover that the skincare products my mother had been using contained carcinogens, parabens, formaldehyde, sodium lauryl sulfate (SLS), petrolatum, endocrine and hormone disruptors, phthalates, and countless other toxins. This newfound knowledge fueled my determination to make a change.

Unfortunately, finding cleaner and safer skincare products proved to be more challenging than anticipated. They were not readily available at our everyday shopping destinations such as grocery stores, pharmacies, or department stores. Instead, I encountered them at home parties, higher-end boutiques, or online retailers associated with luxury brands. However, these products came with exorbitant price tags and did not always live up to their claims of cleanliness. As a seasoned entrepreneur, this realization ignited a new mission within me. I firmly believed that no one should have to compromise quality for affordability; everyone deserves access to nourishing skincare.

With my mother's inspiring journey and my entrepreneurial spirit as guiding forces, I embarked on a mission to disrupt the skincare industry. I founded a company that would redefine the standards of quality, affordability, and transparency. Our goal is to provide skincare products that are free from harmful ingredients and prioritize the well-being of our customers. We understand the importance of creating products that not only enhance your skin but also contribute to your overall health.

At Pure Energy Apothecary, we are committed to crafting premium skincare solutions that utilize natural and safe ingredients. We meticulously research and scrutinize every component, ensuring that our formulations are effective, gentle, and beneficial for your skin. By harnessing the power of nature and scientific advancements, we create versatile products that deliver remarkable results without compromising your well-being.
Handcrafted skincare, herbal remedies, and aromatherapy products focused on good health plus priced for everyday use.
At Pure Energy Apothecary, our journey began during moments of profound conversation and contemplation. As a self-funded, woman-owned business, we had the freedom to make an entrepreneurial decision that would revolutionize the skincare industry. We chose to prioritize premium quality ingredients, creating effective and versatile formulations that would be accessible for everyday use. And so, Pure Energy Apothecary came into existence, driven by a passion to provide products that embody excellence without compromising affordability.
Meet The Team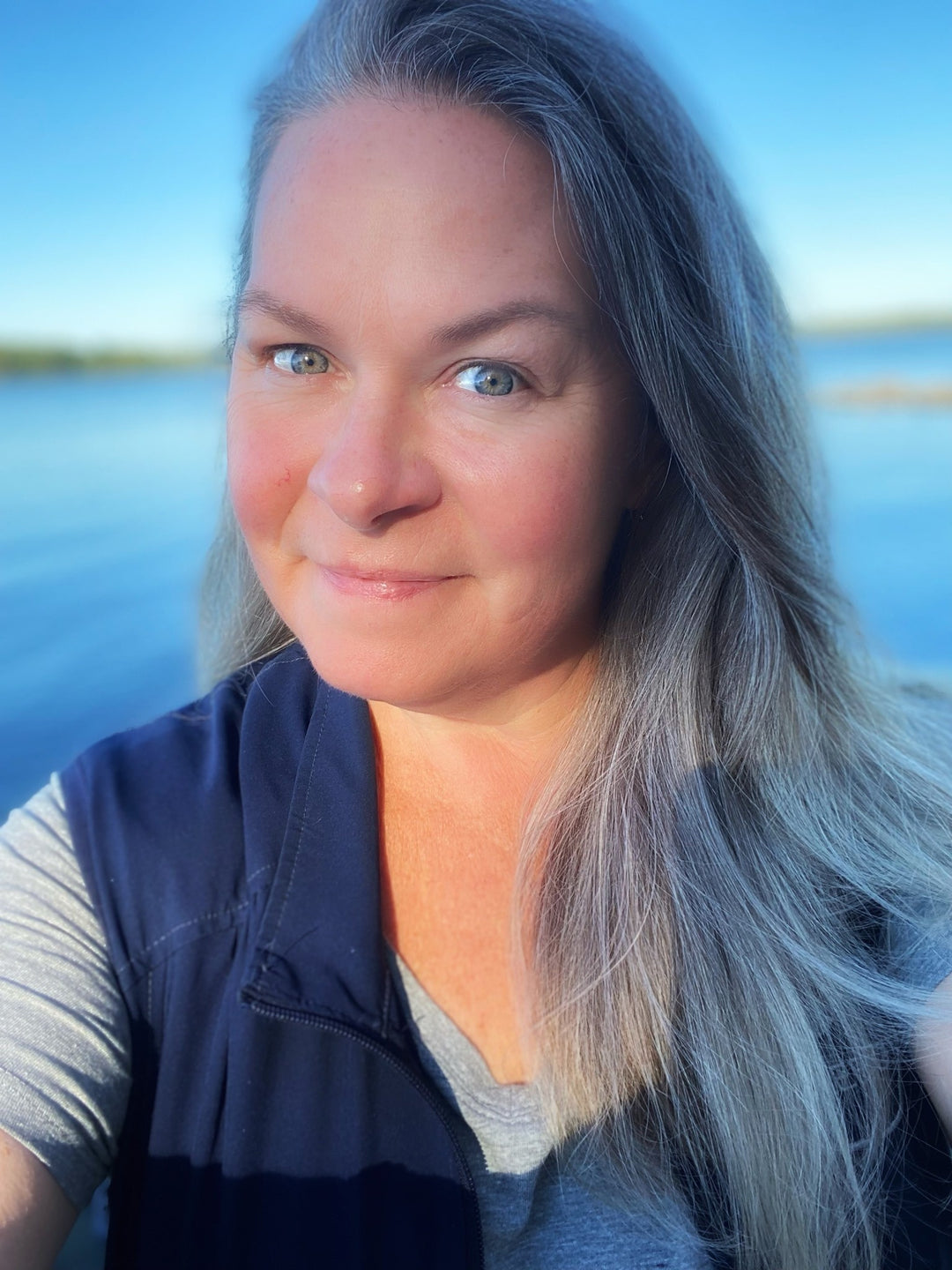 Dawn Lancaster
At the helm is mom, herbalist, aromatherapist, and 30-yr seasoned entrepreneur, Dawn Lancaster. Dawn's daughter Sarah, and niece Michaela round out the Pure Leadership Team.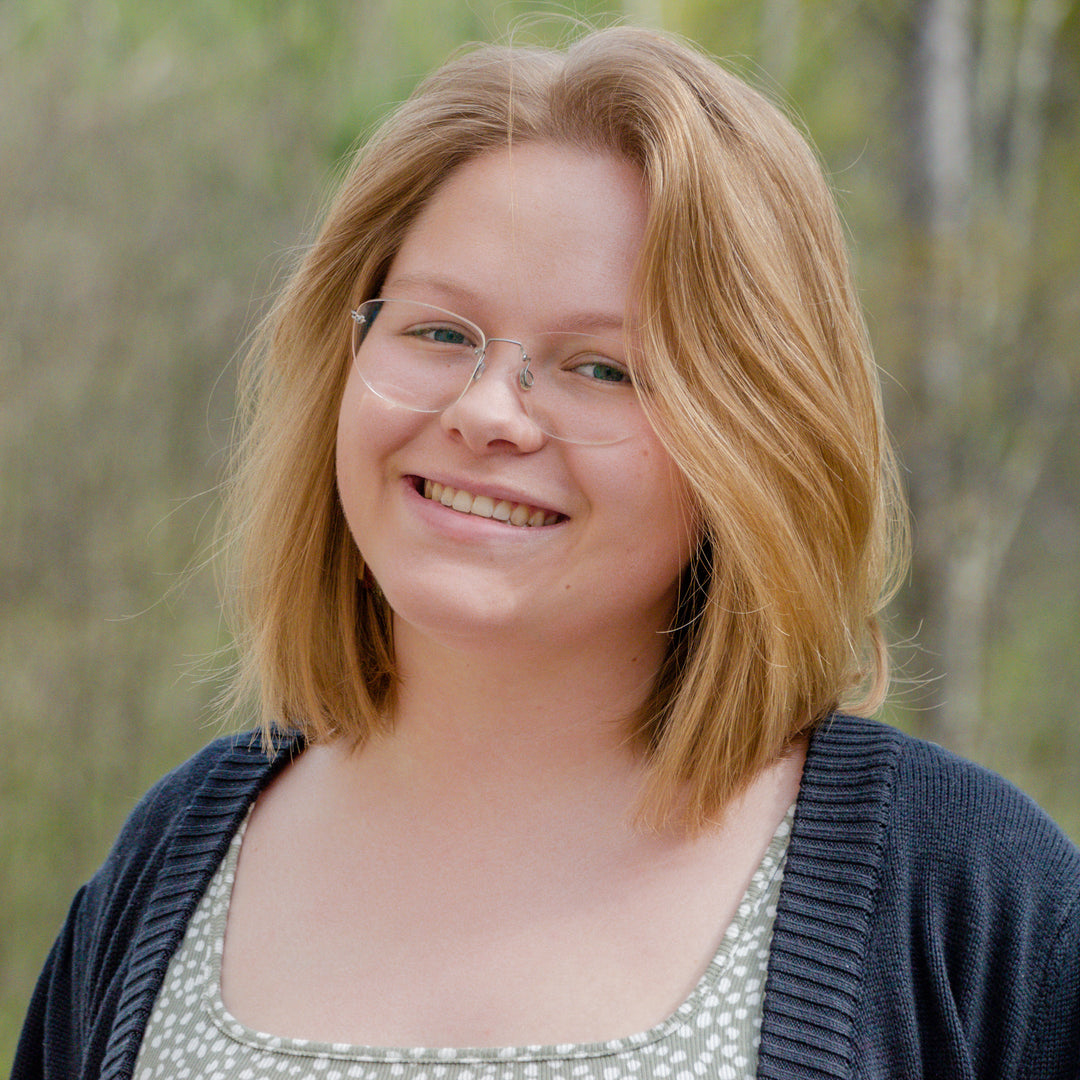 Sarah Lancaster
Co-founder Sarah, with a BS in management, innovation, entrepreneurship & international business is our multi-talented Business Generalist, a natural entrepreneur, and dedicated social impact advocate.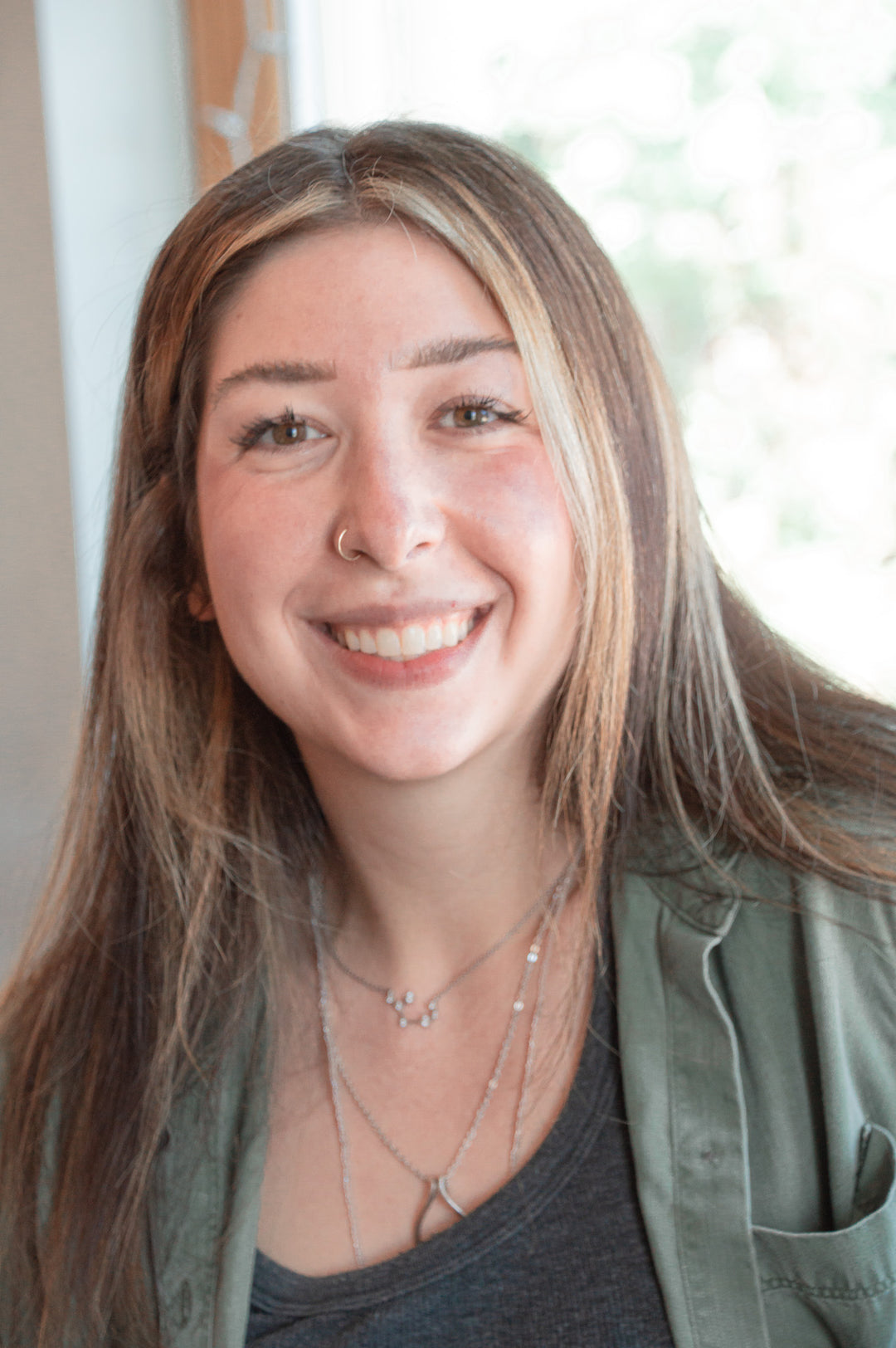 Michaela Hinchman
Operations Manager and niece, Michaela, with a BS in nutrition and food sciences, is passionate about ingredients and function. As a lifelong artist she cares deeply about form and function. We are a real company, with real people behind the scenes. Want to learn more? Have a special request? Just ask! We are here to serve you best!