Love Gift Set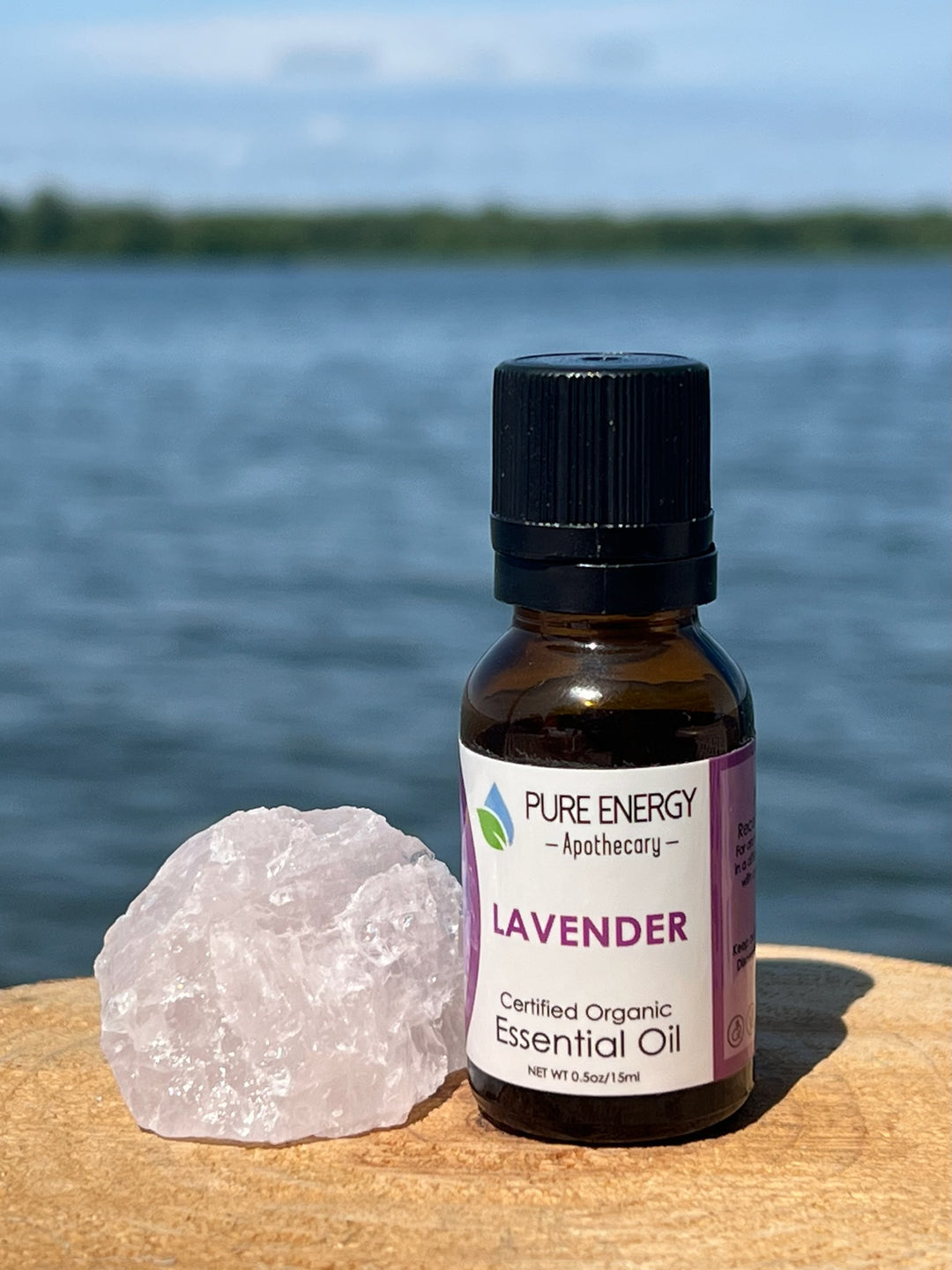 Introducing our Love Gift Set, a harmonious blend of Rose Quartz and Certified Organic Lavender Essential Oil, designed to evoke feelings of love, compassion, and serenity. Immerse yourself in a world of love and tender care as you embrace the gentle energy of these exquisite treasures.
Rose Quartz, the stone of unconditional love, radiates a soothing energy that nurtures the heart and promotes deep emotional healing. With its delicate pink hue and smooth, polished surface, Rose Quartz captivates the senses and opens the door to a profound sense of love, both for oneself and for others. It encourages compassion, forgiveness, and empathy, fostering harmonious relationships and inviting a sense of inner peace.


Embrace the enchanting aroma of our Certified Organic Lavender Essential Oil, known for its calming and soothing properties. Lavender has been treasured for centuries for its ability to promote relaxation, reduce stress, and create a tranquil atmosphere. Its exquisite fragrance envelops your senses, creating a sanctuary of love and tranquility wherever you go.

Together, Rose Quartz and Lavender Essential Oil form a powerful synergy that nurtures the heart and creates an atmosphere of love and serenity. As you incorporate these precious gems into your daily rituals, feel the gentle embrace of love and compassion infusing every aspect of your life. Allow the healing vibrations of Rose Quartz to open your heart, releasing past wounds and inviting in the transformative power of love. Let the soothing scent of Lavender Essential Oil calm your mind, uplift your spirit, and create a space of relaxation and harmony.
The Love Gift Set is a perfect companion for meditation, self-care rituals, or intimate moments of connection with loved ones. It serves as a gentle reminder to prioritize self-love, compassion, and nurturing relationships in your life. Let the energy of Rose Quartz and the aroma of Lavender Essential Oil guide you on a journey of love, acceptance, and emotional well-being.
Whether you gift this set to a loved one or indulge in its treasures yourself, the Love Gift Set is a beautiful expression of love, tenderness, and serenity. Embrace the power of love and let it radiate through every aspect of your being.
Additional Stone Information:
Experience the enchanting power of Rose Quartz, the love stone, found in Brazil, India, Madagascar, as well as the United States, including South Dakota, California, Maine, and Montana. Our Love Gift Set combines the exquisite energy of Rose Quartz with the soothing essence of Certified Organic Lavender Essential Oil, creating a harmonious blend that promotes love, compassion, and emotional healing.
Rose Quartz, renowned for its positive love energy, radiates an aura of warmth and tenderness, infusing relationships with affection, understanding, and forgiveness. As you embrace this mesmerizing crystal, feel its gentle vibrations envelop your heart, soothing emotional wounds, and awakening a profound sense of love and compassion within.
The metaphysical properties of Rose Quartz are profound and transformative. Its nurturing energy calms turbulent emotions, dissolving stored anger, resentment, jealousy, and fears. With each touch of Rose Quartz, negativity dissipates, replaced by an exquisite harmony that restores balance to the upper four chakras - the heart, throat, third eye, and crown. Allow Rose Quartz to realign and awaken these energy centers, empowering you to express love, truth, and authenticity with grace and clarity.
Rose Quartz resonates deeply with the astrological signs of Libra and Taurus, amplifying their inherent qualities of harmony, beauty, and love. For those born under these signs, Rose Quartz serves as a powerful ally on their journey toward balanced relationships and inner peace.